Hey guys,
Another weekend's racing coming up! Last year saw Checa get a double victory, with Biaggi second in each case. But is that likely to happen this year with Checa seemingly struggling more on the Ducati?
The championship rankings going into this round: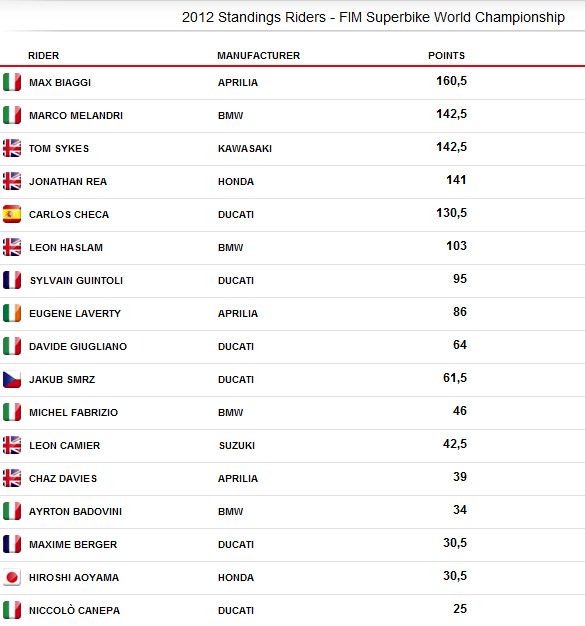 Biaggi seems to have 'ghosted' his way into 1st, despite not being out and out fastest at most rounds, the others have suffered from various mechanical problems and/or on track incidents and don't seem to be able to put points on the board with any consistency.
Sykes did well last year at this track, on a bike that was arguably less competitive. It's quite a twisty track, so again the Ducati might well go quickly here and Checa can try and bounce back from the relative disappointment of Miller. Will Haslam and Melandri be able to muscle the BMW around the track and, in the case of the Italian, carry the momentum from the last round back to Europe?
Hoping for some close racing in any case!